Message from the President
Thank you very much for your continued support and patronage of Dai Nippon Toryo Co., Ltd.
In the last fiscal year, the Japanese economy was on a mild recovery track, with a rally in corporate income and capital investment backed by the governmental economic package and by the monetary easing policy of the Bank of Japan. Meanwhile, consumer sentiment remained sluggish and economic growths in the emerging countries were slowing down. There was still uncertainty surrounding the economic outlook.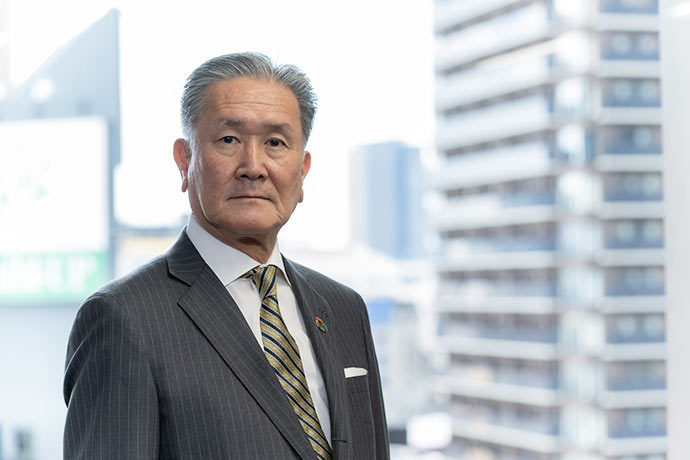 Under these circumstances, our Group defined the last fiscal year, the second year of its mid-term management plan, as a year for unfailingly putting the Group's results on a growth track and making good preparations for the final fiscal year of the plan. Accordingly, we worked positively to solidify our revenue base and to constantly improve the Group's structure.
Despite temporary losses due to the revision to inventories in the Overseas Coating Business and the Lighting Equipment Business, both consolidated net sales and income rose with the help of declining prices of raw materials. Operating income and ordinary income renewed record highs for the third consecutive year.
While following to the last fiscal year, we decided to acquire treasury shares and to offer preferential treatment to shareholders as comprehensive measures to increase share value.
Finally, under our mid-term management plan, we will shift our focus to more proactive initiatives on the basis of the foundations constructed under the preceding mid-term management plan. We will make group-wide efforts to evolve into a company that is capable of sustaining continuous growth and global expansion.
We look forward to your continued support in these endeavors.
Takayuki Sato
President
Dai Nippon Toryo Co., Ltd.