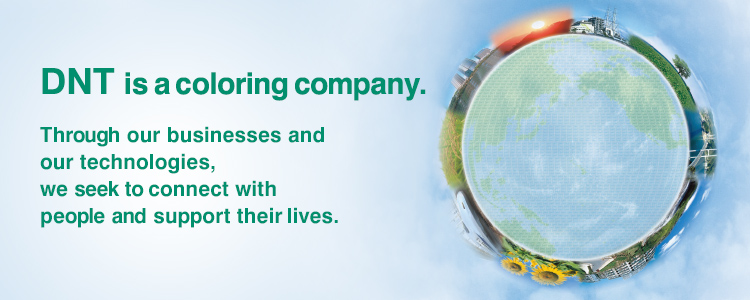 1. Product Appeal Backed by our Anticorrosion Technology that has been Developed since our Establishment
Since its development of the SUBOID, DNT has been working to refine its anticorrosion and heavy-duty anticorrosion technologies. Our core technologies backed by our proven track record covers all categories of coatings.
Unmatched Heavy-Duty Anticorrosion Technology to Help Reduce VOC and LCC of Structures
DNT's high durability coating system simultaneously achieves a shorter coating process, a reduction of volatile organic compound (VOC) emissions and a prolonged cycle of recoating. This reduces the number of recoating processes during the expected service life of structures, which lasts several years. It also helps reduce VOCs and the life cycle cost (LCC) of structures.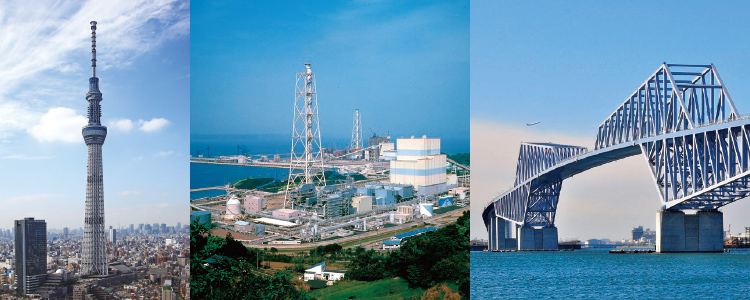 Providing Optimal Coating Specifications in an Integrated Business Model
We provide coating systems covering all processes from undercoating to top coating based on customers' requests. Capable of offering a wide variety of services and products, we will provide coatings throughout the service life of coated structures, including initial coating and recoating.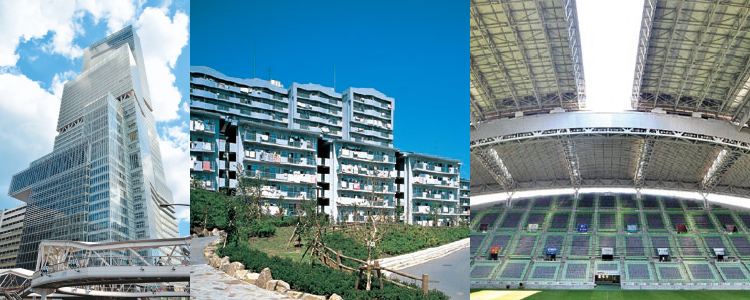 2. Technical Strength to Anticipate Future Seeds
Our R&D staff are innovators who continuously develop new technologies with the aim of inventing coatings that are more friendly to nature and to humans. Anticipating future seeds while constantly meeting market needs DNT's Research and Development section places emphasis on needs-oriented technical development and seeds-oriented basic materials to conduct a wide range of activities from basic research on coatings and their peripheral fields to product development and technical services.
In a bid to provide unique products that satisfy customers in different business sectors, we conduct close market analyses and the design, development and market introduction of new products that respond to technical issues in terms of quality and functionality and that meet social demand for environmental protection and energy conservation.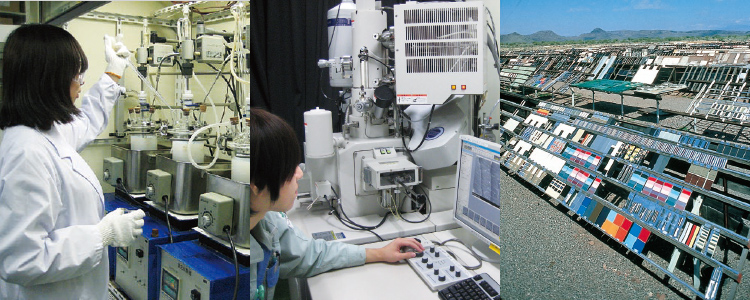 In an attempt to initiate new businesses, they engage in the development of materials in the fields of electronic materials and biotechnology by combining technical expertise, new materials and new technologies that we have nurtured.
In addition, we hold at least 400 patents, including those obtained outside Japan, for new materials and technologies created from their research and development activities. We operate the global business on the basis of these intellectual properties.
3. The DNT Group Brings Colors and Light to the Environment
Apart from our core coatings business, we also engage in the lighting business and the fluorescent color material business.
Lighting Business (DN Lighting Co., Ltd.)
Since the successful development of fluorescent materials from the research on fluorescent coating technologies, our lighting business has been displaying its strength in the area of decorative lighting. Today, LED lighting is a mainstream light source. However, our commitment to attractive lighting is maintained.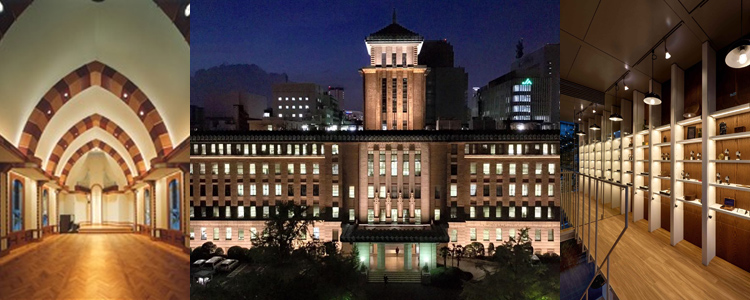 Fluorescent Color Material Business (SINLOIHI Co., Ltd.)
SINLOIHI has been releasing a broad range of unique products developed on the basis of its research activities for more than 60 years. Products close to our lives are provided, including interior and exterior paints for theme parks and fluorescent paints for disaster prevention purposes.